What is African Boutique's Shipping Policy?
We strive to deliver products all AROUND THE WORLD purchased from us in excellent condition and in the fastest time possible.
If the order is lost or undelivered due to the wrong address to your preferred location, we will not be responsible for any lost or wrong address. If you cancel part of the order, shipping charges will not be refunded.
Which shipping companies do African Boutique use for Express Delivery?
DHL/ UPS Express – Best Worldwide Shipping in Short Period than others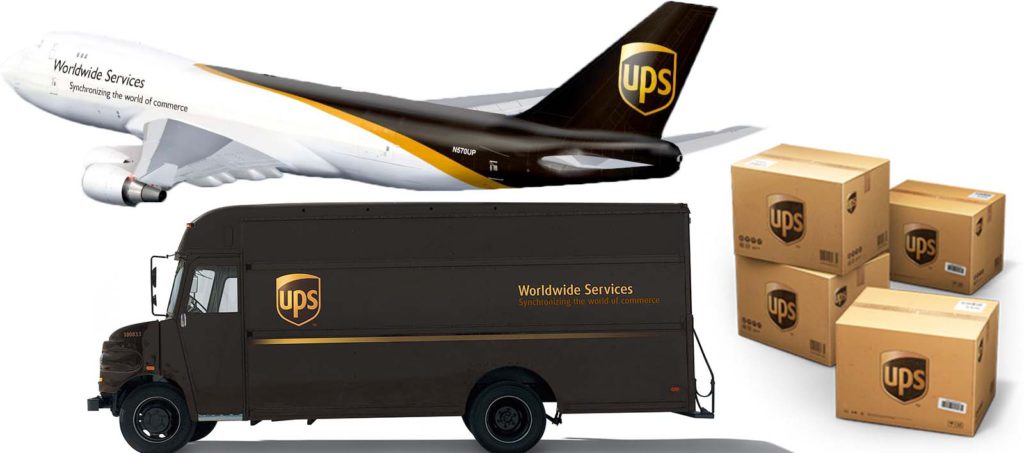 How long it takes to get the order at my place?
It usually takes 7 working days for delivery to your doorstep (excluding Saturday & Sunday). Our Delivery process includes:
How do I check the status of my order?
You can check the status of your order any time once you receive an email with the tracking information after we dispatch it. We provide a link in the email itself to check the status of your order.
How much shipping I have to pay for my order?
FREE Shipping – we always take loads on ourselves than our customers. So yes you will be eligible for free shipping except for few products that need minimum 2 products to eligible for free shipping. FREE Shipping details are also given on the product page.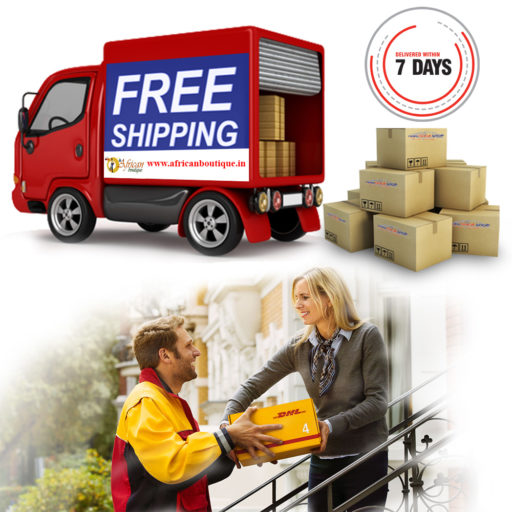 FREE Shipping is not available for a few of the countries as listed below but there is a minimum charge of 20$ per items.
Brazil
Burkina Faso
Cameroon
Chad
Gambia
Georgia
Ghana
Guinea
Ivory Coast
Jamaica
Madagascar
Malawi
Mali
Malta
Mozambique
Nigeria
Senegal
Somalia
South Africa
Togo
Trinidad and Tobago
Uganda
Zimbabwe
Who will be responsible to pay for customs duty, Clearance fees, or any taxes?
It will be Buyer's responsibility to pay if any customs duty, clearance fees, or any other charges is applied in their country. We are in no way responsible for the above-given charges, but we may help you to get the proper solution in the easiest way.
A big portion of our international customers is demanding undervalued invoices. We are fully aware of the harsh realities regard to import duties added by some countries. It's uneasy for us to watch some of our customers paying extra on top of our products + shipping fees.
Unfortunately, an undervalued invoice is strictly forbidden and illegal in most countries. If caught on multiple occasions, African Boutique could be listed on the authorities' blacklist, banning us from shipping our products to destinations around the world. Therefore, We OFFICIALLY do not provide an undervalued invoice to our international customers.
However, if you think your country's authorities add a ridiculous sum of duties even when purchasing a single item, for example, we advise you to leave a message under the "customer note" section when purchasing through our online store. Please note that we cannot undervalue our products significantly, but we will do our best to fairly unload your burden. Again, this is not an official service, and we do not take responsibility for any extra duties or taxes that may be added by the officials.
We greatly appreciate your interest in African Boutique and our products. The African Boutique team is encouraged by your positive, as well as your negative feedback. To meet your high expectations, we will never stop putting in our best efforts.